From our single-use plastic water bottle reduction program to our environmental initiatives in Noosa waterways, Unitywater is committed to caring for our oceans and the marine life that inhabits them. Protecting our environment – it's another way we add value to your water and sewerage services.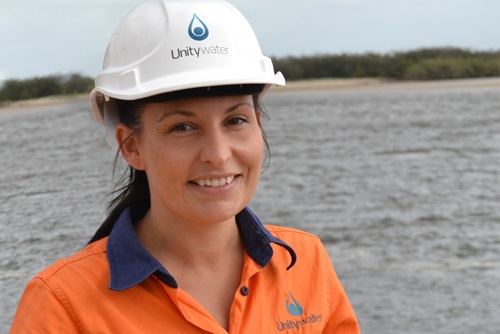 Emma's story
Emma lives in beautiful Peregian and, as a local and a mum, she is particularly interested in protecting the Noosa environment. Her job at Unitywater gives Emma a chance to do just that. As an environmental advisor, Emma helps ensure the work we do meets high environmental standards and is sustainable. Emma's work on major projects in and around the Noosa River has played an important role in protecting the health of this pristine waterway and minimising impacts on residents and wildlife that live in the area.
Emma likes going to work knowing Unitywater is investing in environmental projects and initiatives that protect and enhance the natural wonders of our region not only for this generation but the next as well.
Add a drop of environmental care
Protecting the vulnerable water mouse
Maleny Sewage Treatment Plant upgrade and new wetlands