The disclosure log shows information released under the Right to Information Act 2009 that is considered to be of significant interest to the wider public. Under the Act, information of a sensitive nature, for example personal details and/or information considered commercial in confidence, is removed from the documents prior to their release.
The disclosure log below provides details of released documents that are available to the public.
Date released
Reference
Title
Information requested
Summary of documents released
10/11/2010
RTI 02_2010-11
Fluoride
Dosing Reports – Redcliffe Waste Water Treatment Plant
Dosing Reports: Redcliffe Waste Water Treatment Plant
-Control of Influent Sulfide
-Magnesium Hydroxide
14/10/2011
RTI 06_2010-11
Sewage
Decision not to proceed with the proposed upgrade to the Woodford Sewage Treatment Plant
Various documents relating to the decision not to upgrade the Woodford Sewage Treatment Plant
03/10/2011
RTI 10_2011-12
Water and Waste Water Plans
A copy of the Transitional Water and Wastewater Network & Services Plan 2011/12 and any material relating to a revised plan for 2012/13
Transitional Water and Wastewater Network & Services Plans for 2011/12 and 2012/13
20/06/2012
RTI 11_2011-12
Compensation
Compensation, refund and adjustments for failing to meet customer service

standards

.
A document was prepared as result of extracting data from a Unitywater Database
07/11/2013
RTI 03_2013-14
Sewer Network

All documents related to the overflowing/backed up sewer line incident that occurred on 29 June 2012 at Parker Street, Maroochydore QLD 4558.

Relevant documents may include work orders, repair records, attendance records, incident reports, service reports, loss assessment reports and any other documents related to the above mentioned incident.

Any maintenance or repair records for the five (5) years preceding 29 June 2012, related to the sewer line that passes through the property located at Parker Street, Maroochydore QLD 4558.

Any complaints or issues raised by any party for the twelve (12) months preceding 29 June 2012, regarding the sewer line that passed through the property.

Records pertaining to the incident, including work orders and compliance report.
07/07/2014
RTI 13_2013-14
Works conducted
Works conducted on Kerejon Avenue, Buderim in a 12 month period prior to 12/03/2014
Copies of relevant work order / history
18/07/2014
RTI 14_2013-14
Pipe construction/ maintenance
Construction and seven year work order history for pipes at Atkinson Road Bli Bli
Copies of relevant work order / history and plans for the area
18/08/2014
RTI 01 2014-15
Sewer network
Maintenance reports, logs and images relating to the sewer network on Resolute Street Sunrise Beach between Constellation Close and Courageous place from December 2013 to February 2014.
Work orders and maps
10/10/2014
RTI 02 2014-15
Water pressure
Occasions where Queensland Fire and Emergency Services have requested changes to water pressure between 01/07/2013 – 31/08/2014
No records located
30/09/2015
RTI 01 2015-16
Water pipe
Seeking information in relation to a water pipe burst on 22 February 2015 at Yandina Coolum Road, Coolum Beach
Work orders, maps and insurance records
18/07/2016
RTI 01 2016-17
Sewer network
CCTV footage taken of Unitywater's sewerage network at Broadmeadows Road, Maroochydore QLD
CCTV picture
13/04/2017
RTI 04 2016-17
Water leak
Lauen Drive, Buderim
Work order report, laboratory tests, customer call transcripts
12/04/2017
RTI 05 2016-17
Water main
Hastings Street, Noosa
Work order, maintenance report
10/07/2017
RTI 06 2016-17
Sewer
Bryce Street, Moffat Beach
Work order, insurance assessor report, infrastructure map
3/08/2018
RTI 01 2018-19
Combination Drain
Combination Sewer Advice
Customer Chronology
15/11/2018
RTI 02 2018-19
Insurance Claim
Sewer Overflow
Customer Chronology
19/12/2018
RTI 03 2018-19
Personal Injury Enquiry
Manhold Incident
Work order and Customer Chronology
23/04/2019
RTI 04 2018-19
Call Centre Recording
Customer call transcript
Customer Chronology
You might also be interested in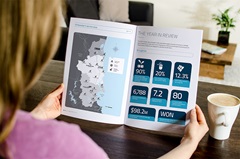 Annual Reports
Each financial year Unitywater publishes an Annual Report.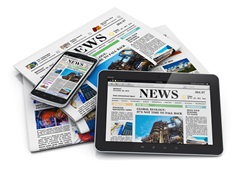 Newsroom
The Newsroom is the one-stop shop for Unitywater's news and media information.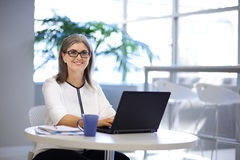 Right to information
Unitywater is committed to providing the community with greater access to information .