The accreditation process
The intake for accreditation as an Accredited Entity or Registered Certifier under Unitywater's Accreditation and Certification System are conducted by Unitywater to establish and then maintain a pool of Accredited Entities and Registered Certifiers who provide certification services to the development industry.
If successful, your initial registration will be for a period of 2 years. Renewals will be subject to satisfactory performance.
Applications are now closed
Applications for accreditation under Unitywater's Accreditation and Certification System is closed.
For information on accreditation types and categories refer to: Accreditation and Certification Manual.
For enquiries, please email the Accreditation Coordinator.
Timeline for accreditation
Application assessed
Unitywater will notify you of the outcome within 20 working days.
Training
Successful applicants undertake up to 28 hours of training. This must be completed within 90 days.
Appointment
Once training is successfully completed, you'll sign the relevant Deed and we'll appoint you.
Commence certifying
You are listed on our Accreditation Register and start submitting Certification Packages.
Ongoing monitoring
We continue to monitor and coach your performance.
You might also be interested in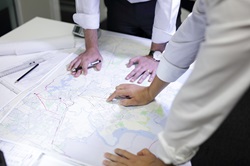 Reference Library
Go to the Reference Library for Accreditation and Certification manuals and deeds.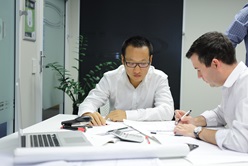 Accreditation
Read FAQs about who can be accredited and what training is involved.