Important note about sub-metering of existing buildings and complexes
It is possible to install (retrofit) individual water meters to existing buildings or unit complexes.

The body corporate must approve and apply for this retrofit on behalf of the owners. A copy of the body corporate minutes approving the retrofit of sub-meters must accompany the application.

Retrofitting sub-meters will be at the cost of the owners or the body corporate.

Unitywater advises that a private plumbing contractor should be consulted in regards to the feasibility of retrofitting sub-meters to an existing building. There may be a cost associated with the plumbing installation/augmentation that will need consideration.

The process, fact sheets and application forms are in the kit below.

Once you are ready to proceed, your plumber can find all the information they need in the sub-metering for plumbers section.
Before you start your project
Before starting your renovation or extension project, you must check whether there are any registered easements or infrastructure you need to take into account.
In addition to Unitywater easements and water and sewer infrastructure, there may also be electricity, road easements, fire trails, stock routes and other infrastructure to consider.
The process you should follow: 
You check if there are any water or sewerage easements on your property
You design your building work to avoid encroaching on any Unitywater easement if identified within your property
Unitywater will assess your encroachment application (if needed)
You check if there are any Unitywater assets on your property or your neighbour's property
If there are any assets, you need to engage a building certifier
The building certifier assess your proposed building work against the Queensland Development Code MP 1.4 – Building over or near relevant infrastructure.
If the code conditions cannot be met, then your certifier will help you apply to build over or near infrastructure
What you need to do:
If you are planning to construct a new multi-residential complex or building, you will need approval from your local council.

Units and townhouse projects can be complex and involved. We recommend you request a Services Advice Notice (SAN) before you start. This is a free service we provide that will help ensure you are able to submit a complete application and proceed quickly through the approvals process.

You will also need to get Unitywater approval for the installation of a sub-metered network on your property and its connection to our network.

Your plumber is responsible for installing the meters, but Unitywater will inspect them before providing a certificate of completion.

If the water and fire service needs of your development can't be met by your current water meter, you will need to request that Unitywater increase the size of your meter. Your hydraulic engineer will be able to tell whether this is needed. The meter upgrade can be requested as part of the initial connection application.

Before completion you will also be asked to pay an infrastructure charge. This charge offsets the cost of ensuring that the extra demand the multiple dwellings place on our network is catered for.
Download Services Advice Notice Request Form (PDF 140KB)
What you need to get started:
To submit your application for connection of a residential sub-metered property, you will need:
land owner's consent plus owner's consent for any property related to the proposed work e.g. adjoining land through which access may be required.
street plan that adequately locates the property for this connection
development plan
network demand assessment.
If your development requires work on the water or sewerage mains you will also need:
network works design calculations
network works design drawings
networks analysis reports for water and sewerage
lowest lifecycle costing report (desirable, but not required).
Before applying you'll need to consider if approval is required to build or carry out work near Unitywater's infrastructure.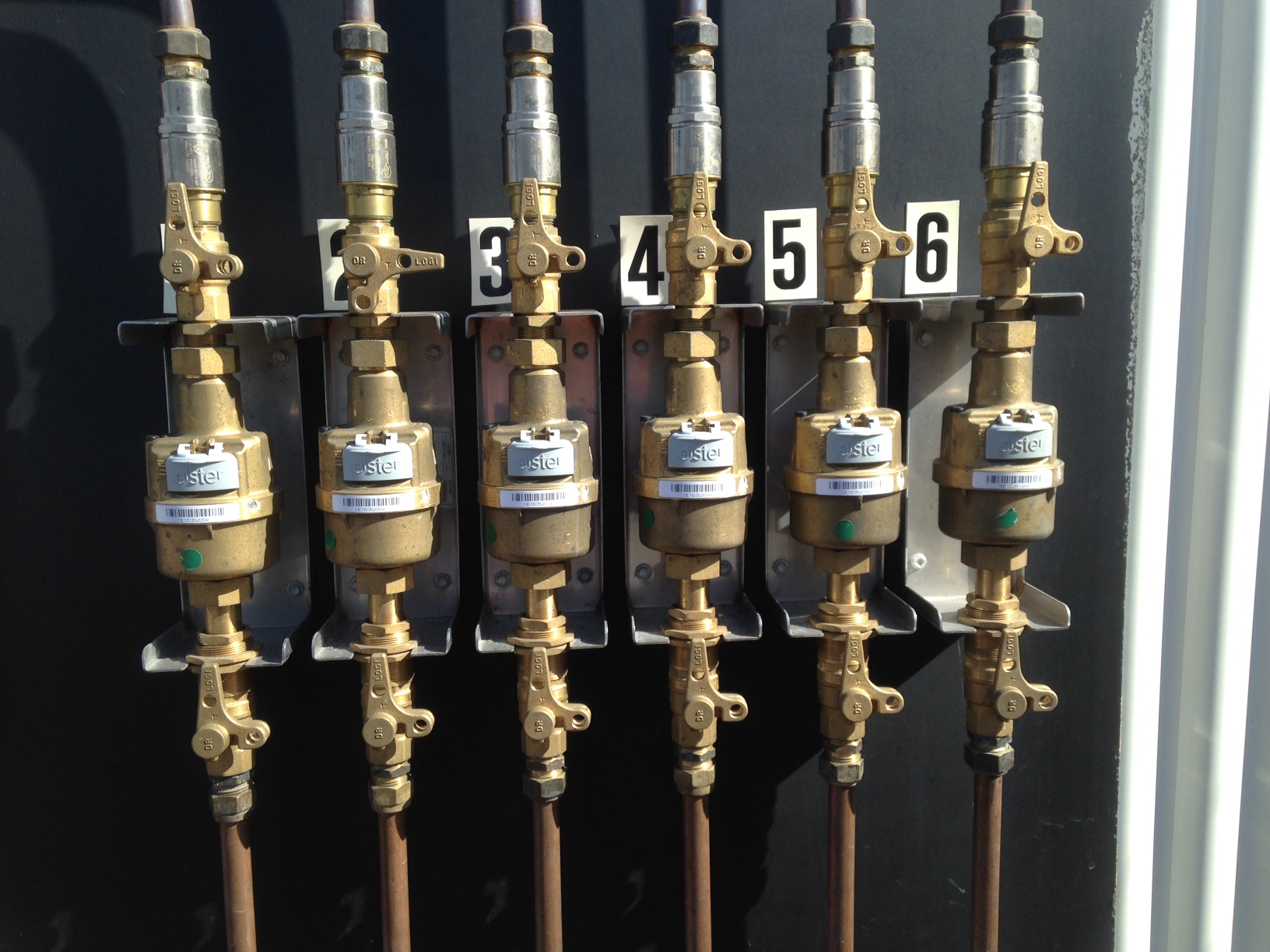 The process you should follow:
You submit your connection application
Including details of your sub-metering installation.
We will notify you of the outcome (decision notice), and if approved, provide stamped plans and your infrastructure charges notice (ICN)
Within 20 working days.
We send you a quote for upgrading your water meter size 
Quotes are provided within 15 days of the Decision Notice.
Construction
Your plumber installs the sub-meters and obtains a plumbing final from the local council
You instruct Unitywater to inspect the sub-metering installation
We will be in contact within 20 working days to arrange this inspection with you.
Unitywater provides written confirmation that the sub-meters are certified as compliant
Within 20 working days of payment.
Connection to live network
You pay for your ICN and quote
Unitywater installs the new upgraded water meter (if required)
Within 20 working days of payment of the quote and ICN.
You apply for your certificate of completion from Unitywater
This will be provided within 10 working days of ICN payment or sub-meter network certification, whichever is the latest.
A surcharge will apply for credit card payments (Mastercard and Visa) on Sundry accounts being paid at our Maroochydore and Caboolture counters or over the phone with the Credit Card Payment Authority form. Find out more.