The process and timelines for commercial and industrial developments and building of complexes are the same as residential connections, but the inclusions required for your application will depend on the type of activity that will occur on the site.
Depending on the type of activity, you may require:
upgraded connections
fire services
alterations to water and sewerage mains
some commercial activities will require backflow prevention and containment devices to protect the water supply from potential contamination
most commercial and service industries also require some form of pre-treatment, such as a grease arrestor which removes some of the grease and fats, before their liquid waste is allowed to enter our sewerage infrastructure
if you are constructing a multi-unit property, you may also need to install sub-meters for each unit. Approvals for sub-metering are handled through your development approval, but there will be an extra inspection required by Unitywater. Find out more about the sub-metering process and requirements.
Before you apply:
Commercial and industrial projects can be complex and involved. We recommend you request a Services Advice Notice (SAN) before you apply.
This is a free service we provide that will help ensure you are able submit a complete application and proceed quickly through the approvals process.
Services Advice Notice 9289 (PDF 140KB)
What to submit with your application after the Services Advice Notice:
To submit your application, you will need:
the land owner's consent, plus the owner's consent for any property affected by the proposed work e.g. adjoining land through which access may be required
the lot and plan number of your property
a street plan that adequately locates the property
construction plans showing gross floor area
hydraulic plans – including details of water supply and sewerage connection and sub meters (where applicable)
a network demand assessment
the nature of your development.
Before applying, you'll need to know if you will require:
connections greater than 32mm for water and 150mm for sewer
fire services (hydraulic drawings showing all fire services connections will be required)
alterations to existing connections such as relocation of meters
correction of any sewerage connection points shared with other properties
approval to build or carry out work near Unitywater's infrastructure (if needed).
You'll also be asked to provide information regarding any high risk activities that may require backflow prevention devices, containment protection, pre-treatment devices or a trade waste meter.
Apply now with a Connection Application Form F9293 (PDF 380KB)
5 phases of construction and development projects
Commercial and industrial construction and development projects step through the following 5 phases. Projects without alterations or extensions to water or sewer mains skip the construction and handover phases which relate to the mains infrastructure.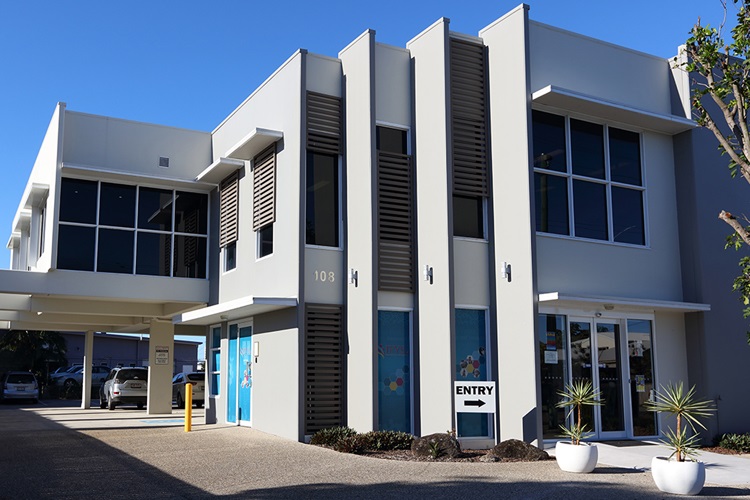 Before you start your project
Before starting your renovation or extension project, you must check whether there are any registered easements or infrastructure you need to take into account.
In addition to Unitywater easements and water and sewer infrastructure, there may also be electricity, road easements, fire trails, stock routes and other infrastructure to consider.
The process you should follow: 
You check if there are any water or sewerage easements on your property
You design your building work to avoid encroaching on any Unitywater easement if identified within your property
Unitywater will assess your encroachment application (if needed)
You check if there are any Unitywater assets on your property or your neighbour's property
If there are any assets, you need to engage a building certifier
The building certifier assess your proposed building work against the Queensland Development Code MP 1.4 – Building over or near relevant infrastructure.
If the code conditions cannot be met, then your certifier will help you apply to build over or near infrastructure
A surcharge will apply for credit card payments (Mastercard and Visa) on Sundry accounts being paid at our Maroochydore and Caboolture counters or over the phone with the Credit Card Payment Authority form. Find out more.