Important update for customers
We are currently experiencing technical issues with the payment pathway for Concealed Leak Protection Insurance.
If you would like to purchase a new policy or you have had a policy expire recently, you are welcome to give your details to Allianz Global Assistance who will contact you once the payment pathway is working again.
Customers with existing policies are still able to process claims as per normal.
We apologise for this inconvenience and we are working to resolve these issues as a priority.
If you have any enquiries, please phone Allianz on 1300 320 633.
A hidden water leak may cost you thousands in plumbing repairs and high water bills

Every year, thousands of homeowners get a hidden (or concealed) water leak on their property. Most people don't know they have one until it's too late and they end up with a big water bill.
Many homeowners also don't know they're responsible for all the plumbing repairs and excess water charges caused by the leak, and most standard home and contents policies may not cover these costs.
Concealed Leak Protection Insurance
from
Allianz Global Assistance
is available to all
Unitywater stand-alone residential home customers
. It's specifically designed to provide cover for the high water bill and plumbing costs associated with hidden leaks -
starting from $35 per year.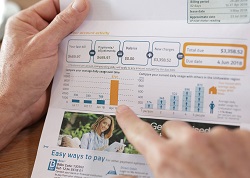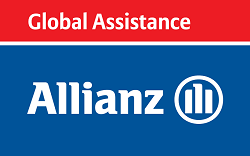 Northern SEQ Distributor-Retailer Authority ABN 89 791 717 472 AR No. 001256021 trading as Unitywater arranges this insurance as an authorised representative of AWP Australia Pty Ltd ABN 52 097 227 177 AFSL 245631 trading as Allianz Global Assistance. This insurance is issued and managed by Allianz Global Assistance as agent of the insurer Allianz Australia Insurance Limited ABN 15 000 122 850 AFSL 234708. Emergency Home Assistance is provided by Allianz Global Assistance.
Terms, conditions, limits and exclusions apply. You should consider the Product Disclosure Statement (PDF) to decide if this product is right for you. We do not provide any advice on this insurance based on any consideration of your objectives, financial situation or needs. If you purchase a policy, we receive a commission which is a percentage of your premium. Ask us for more details before we provide you with any services on this product