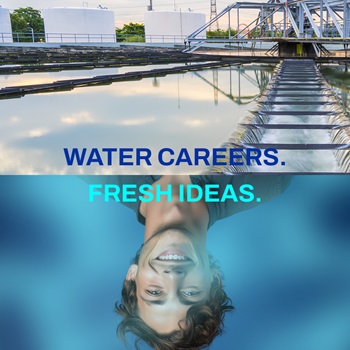 Why choose the water industry?
Water Services Association of Australia has broken down why the water industry is worth paying attention to when considering your career path. Here are a few reasons to consider the industry:
3,000+ expected jobs to be created in water by 2026.
200 utilities employ around 30,000 people, representing about half of the entire water sector.
Diverse range of expertise needed, including creativity, problem solving, critical thinking and digital skills.
Filled with opportunities to have a say and make a real difference towards sustainability for future generations.