Preparing a Connection Application?
All eligible connection applications will need to be prepared and submitted to us by a Registered Certifier.
A Registered Certifier helps make the approvals process easier by preparing, assessing and submitting your applications for Unitywater's approval.
Our Accreditation Register helps you find the right Registered Certifier to assist with your application. We will then assess the Certification Packages and issue Decision Notices. For information on timeframes please contact our development services team at development.services@unitywater.com with your property address and lodgement details, including date and name.
We only accept connection applications prepared by a Registered Certifier.
Please note: if you are seeking connection of a single dwelling then you will need a standard connection.
You might also be interested in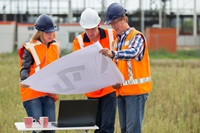 Assessments and approvals
View the steps needed to get your application approved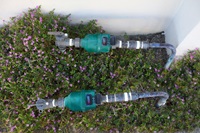 Building and renovating
Find out how to get connected to our water and sewerage networks