What is a Connection Approval?
A connection approval is an authority given by Unitywater for developers to make a connection, disconnection or alteration to our water and/or sewerage network.
We class a development as any activity that requires new, additional or upgraded connections to our infrastructure. This includes new projects such as land subdivisions, residential homes or units, and commercial or industrial builds, as well as extensions or upgrades to existing properties or premises.
Please note: if you are seeking connection of a single dwelling then you will need a standard connection.
Steps for connection approval
 Step 1
Developer selects a Registered Certifier from the Accreditation Register on the Unitywater website
Step 2
Developer's design engineer prepares connection applications
This is ideally done in consultation with a Registered Certifier
Step 3
Design engineer provides application to Registered Certifier for assessment
Step 4
Registered Certifier prepares Certification Package for Unitywater
Step 5
Unitywater audits the package and issues approvals
You might also be interested in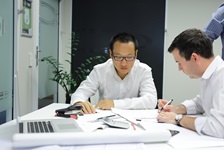 Using a certifier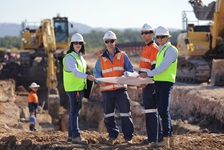 Pricing, fees and charges