Our prices have changed from 1 July 2023
There's a lot that goes into delivering essential water and sewerage services for our growing region. The cost of doing business has increased along with much-needed investment in essential water and wastewater infrastructure to match this growth. With this in mind, a review of our prices for 2023-24 has meant an increase from 1 July 2023.
Are you a residential customer? See our Residential water and sewerage charges for 2023-24.
Here's why prices are changing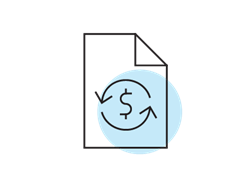 Our costs have increased
Like all businesses, the costs to deliver our services have gone up. Increases will cover the rising costs of operating, maintaining and growing the water and sewerage networks, a local customer contact centre, providing 24/7 fault response, and treating and recycling water.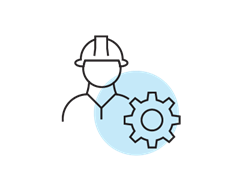 We're future-proofing our infrastructure
We are investing $1.8 billion over the next five years to expand and renew our extensive network of pipes, pumps and plants across Moreton Bay, the Sunshine Coast and Noosa. This will cater for population growth and maintaining safe and reliable water services for all customers.
View our water and sewerage prices
What does your bill pay for?
See what each charge pays for on your water and sewerage bill below or find out more about understanding your bill.
The water for your business
Think of it as every cappuccino, car wash, laundry load, irrigation cycle or high-pressure clean.
State Government Bulk Water +
Variable Water usage
Want to reduce your use? Check out our water-efficiency tips for your business.
Treating your waste
It takes a lot to carry and treat more than 74 billion litres of wastewater from homes and businesses every year.
Variable Sewerage Usage charge
Find out more and take a virtual tour of our sewage treatment plants.
The infrastructure we need
Building and fixing pipes, plants, pumps and so much more today and into the future. Plus our local customer contact centre and 24/7 faults and emergency service - rain, hail or shine.
Fixed Water Access
Fixed Sewerage Access
Get to know your Customer Support Network
We're here to help with a range of options to take the stress out of paying. Find more options on our support page.