Gaining approvals to connect your development to our water and sewerage network can be a complex and involved process, involving multiple professionals.
We've made the process more manageable by training and accrediting a large pool of Registered Certifiers who can assist you with each stage of the approval process.
They assess connection applications and prepare Certification Packages for Unitywater's consideration. We assess these Certification Packages and issue a Decision Notice.
Our Accreditation Register lists an extensive range of Registered Certifiers to choose from, or you can find out more about Using a certifier here.
Application processing times
With the volume of development underway in our region, we're currently processing a large number of applications and appreciate your patience as we work through these.
We process incoming development applications by type and in the order they are received. Some applications take longer than others, depending on complexity and completeness.
Indicative processing times are detailed below and are updated at the end of each month.
| | |
| --- | --- |
| Connection application type | Current processing time |
| Service Advice Notice (SAN) | 4-6 weeks |
| A&C Connection Application/Amendments | 5-7 weeks |
| Non-A&C Connection/Network Works | 7-9 weeks |
| | |
| --- | --- |
| Construction application type | Current processing time |
| Pre-Start | 2-3 weeks |
| Provisional Certificate of Completion (PCoC) | 3-4 weeks |
| On Maintenance | 3-5 weeks |
| Certification of Completion (CoC) | 2-3 weeks |
| Off Maintenance | 6-8 weeks |
| Off Maintenance Certificate | 2-3 weeks |
*Last reviewed 30 November 2023
Reference library
Visit our comprehensive library for all the technical requirements and standards you and your consultants will need when building and developing
Go to library
Can't find what you're looking for?
Building and renovating
If you can't find what you are looking for here, try our building and renovating pages.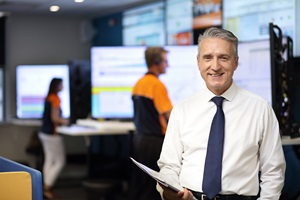 Request some assistance
Use the online enquiry form on our 'Contact us' page to get assistance with building and renovating.