Trade waste includes liquid waste such as oil, grease and chemicals. When discharged directly into the sewerage network, trade waste can overload treatment plants, cause blockages and overflows, and pollute waterways.
Pre-treatment devices are owned and maintained by the business or property owner.
To properly discharge trade waste from your business, you must:
have approval to discharge trade waste to the sewerage network with a Trade Waste Permit
apply for approval before you install pre-treatment
seek advice from a qualified hydraulic consultant who has trade waste experience to advise you on what type of pre-treatment your business may require before you apply for your permit
use only appropriate and approved pre-treatment equipment
use a licensed plumber to install the equipment.
Customising your waste pre-treatment
Most service or industrial businesses require some form of pre-treatment before liquid waste can enter the sewerage network.
Pre-treatment can be customised to meet site specific requirements. Read more about customised onsite treatment solutions.
Pre-treatment requirements may include the following:
Industry

Details

Commercial food outlets or manufacturers

Food-generating businesses are usually required to install and maintain a grease arrestor of at least 1000 litres as a condition of a Trade Waste Discharge Permit.

The Trade Waste advisor that manages your permit application will assess whether your business needs a grease arrestor and will calculate the size required as per the hydraulic plan.

Education facility or childcare centres

Schools with science laboratories may need a neutralising trap or dilution tank/s. Tuckshops or food preparation areas that produce hot food meals will likely require a grease arrestor and your Trade Waste advisor will assist in this matter.

Shopping centres

Garbage storage and bin washing areas need to have a silt arrestor of at least 1000 litres. The area must be ringed by a gutter in the ground or bunded. If the area is greater than one square meter, it needs a roof that overhangs the drain/bund by at least 900mm or a stormwater diversion system.

Mechanical workshop

Automotive and engineering industries are usually required to install and maintain an oil and solids/water separator of at least 1000 litres per hour capacity.

Each permit application will be assessed on the nature of oily waste to be treated, proposed treatment method and site location.

Hospital or Medical centre

Opticians, dentists, medical and veterinary surgeries may need one or all of the following: bottle trap strainers, plaster arrestor and/or silver recovery unit (for x-rays).

Laundromats

Laundromats need to install 1mm mesh lint screens. If temperatures are greater than 38°C, a cooling pit is required.

Industry and manufacturing

These include but are not limited to chemical manufacturers, pesticide manufacturers, metal finishers and regulated waste receivers. Your Trade Waste Officer is happy to advise you.
Approved lists of grease traps, oil separators and other apparatus (downloadable PDFs)
Trade waste and pre-treatment requirements
A Trade Waste Permit is required for:
Businesses that wash or clean any utensil or equipment and discharge the wastewater into the sewerage network. These businesses are required to install grease traps as part of their Trade Waste Agreement with Unitywater.
Businesses that produce non-domestic liquid waste containing chemicals or residue from a commercial or industrial process. These businesses are required to install pre-treatment devices as part of their Trade Waste Agreement with Unitywater.
Some businesses may require a trade waste meter to measure trade waste discharge quantities. This will be outlined in each Trade Waste Permit.
A trade waste meter is a meter installed to measure the volume of trade waste discharge to the sewer and may be:
a water meter which measures the potable water entering the trade waste generating area or
a wastewater meter which measures the volume of trade waste discharged to the sewer.
Trade waste meters should meet the Queensland Plumbing and Wastewater Code and WSA 15-2014 Trade Waste Metering Code of Practice and be placed in a location that is accessible and does not poses a risk to the person reading the meter.
Trade waste meters are not required for all business. If a trade waste meter is required, details of the meter installation and maintenance requirements will be a condition of the Trade Waste Discharge Permit issued for the business.
Grease arrestor loadings are calculated using the grease arrestor sizing guidelines (PDF 46KB).
The cleaning frequency of these pre-treatment facilities will be specified in the Trade Waste Approval.
Please note: The cleaning contractor must supply a service record for each service carried out to Unitywater's Trade Waste team. This information must be in a format acceptable to Unitywater, preferably digital.
Unitywater does not own or maintain any of these pre-treatment devices. The permit owner is responsible for arranging a licensed private contractor (see liquid waste carriers) to service and maintain their pre-treatment device at the frequency specified in their approved permit. Evidence of this service in the form of a receipt from the permit owner is required by Unitywater to maintain approval of the permit.
Hydraulic consultants are easy to find by searching online. They are also listed in the Yellow Pages under: Hydraulic Consultants and Services.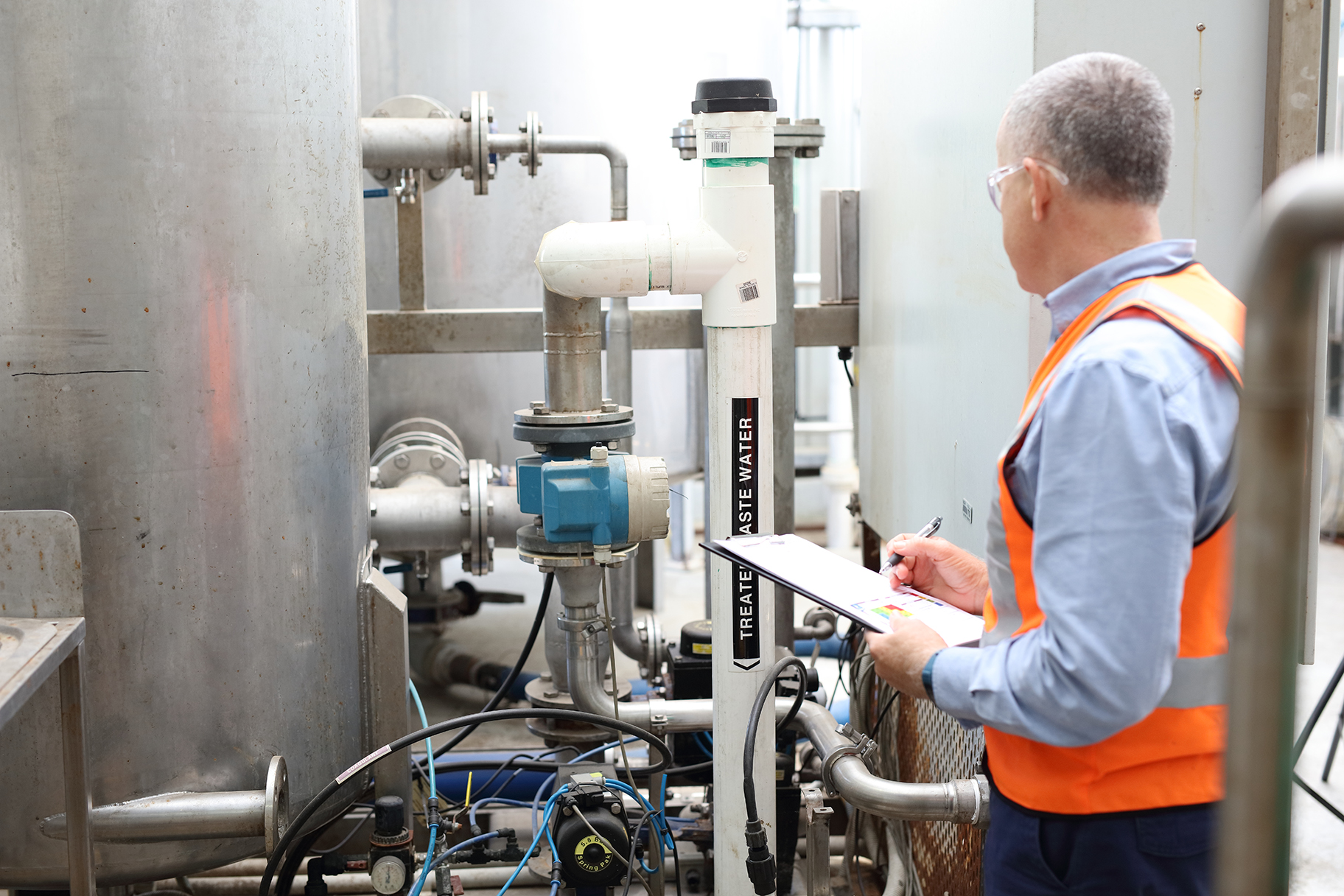 You might also be interested in