Plumbers, please follow these 4 steps to claim your blocked sewer identification fee:
Step 2: Identify where the blockage is and who's responsible for fixing it
Once you have found a blockage in the sewerage system, the diagram (pictured left) can be used as a guide to identify who's responsible for fixing the blockage.
If the blockage is on Unitywater's side of the property boundary, please call us on 1300 086 489. This is the responsibility of the plumber and not the customer.
Make sure you (the plumber) have not: attempted to clear the blockage or charged the customer for works to identify a blockage within Unitywater-owned pipes.
Our Customer Service Officer will record the blockage request and provide you (the plumber) with a job reference number.
If you want to claim for identifying the blockage, you (the plumber) will need to record the job reference number we give you.
Unitywater will attend to that blockage within four hours
How to avoid blocked sewer pipes
You might also be interested in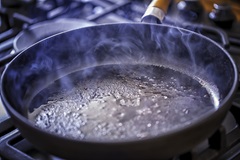 Don't block it, bin it
Washing the wrong things down a commercial kitchen sink can result in expensive plumbing bills to unblock pipes, smelly drains and harm to the environment.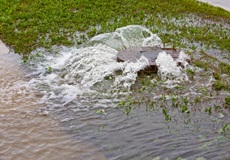 Maintaining sewer network
The sewerage network is not meant for stormwater. Most householders don't realise that the sewerage network and the stormwater network are two quite different systems.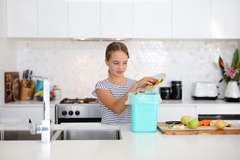 Think at the sink
Putting the wrong things down a residential kitchen sink, drain and toilet can block and erode pipes. This can cause sewage overflows in your home.