Kallangur transformed!
The most recent Community Artwork Program project to be finalised was at the iconic Kallangur water tower standing tall on Anzac Avenue.
Residents of Kallangur and Petrie provided input into the artwork's theme, content and style through a design survey. A total of 1159 votes were received from the local community - a great response, thank you!
A design called Symbiosis received 59% of the total vote and was painted on the tower in June 2017.
The artwork features trees, plants and wildlife commonly found in the Kallangur area.
The design symbolises the regeneration of Kallangur, highlighting the Xanthorea grass tree - traditionally used to start fires - and the black cockatoo - signifying rain.
Together, the elemental forces of fire and rain foster new growth.
Read more in the Newsroom.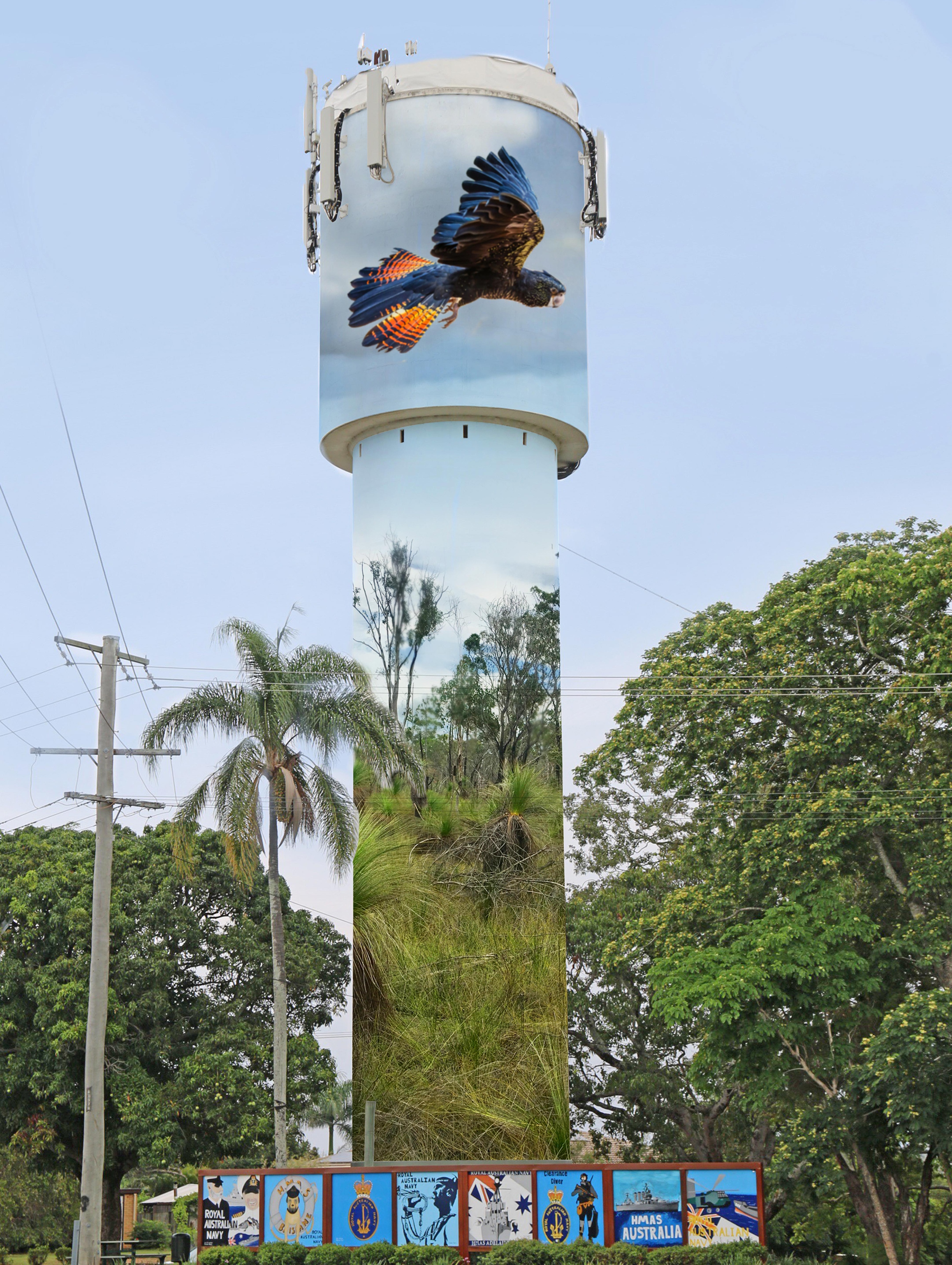 Watch the artwork come to life
Timeline
Feb-April 2017
Concept Development
Unitywater appointed artists from Jugglers' Art Space Inc to develop three concepts based on results from the community survey. A Design Reference Panel consisting of representation from Unitywater and Moreton Bay Regional Council worked closely with the artists to ensure the three designs were in keeping with the community's wishes and regional context.
May 2017
Community Vote
Designs were released in early May 2017 for a community vote. All residents and business operators of Kallangur and Petrie were invited to vote for their favourite design. And the winner was...Symbiosis! See how it looks in the video.
Previously completed projects
Caloundra Reservoir 2014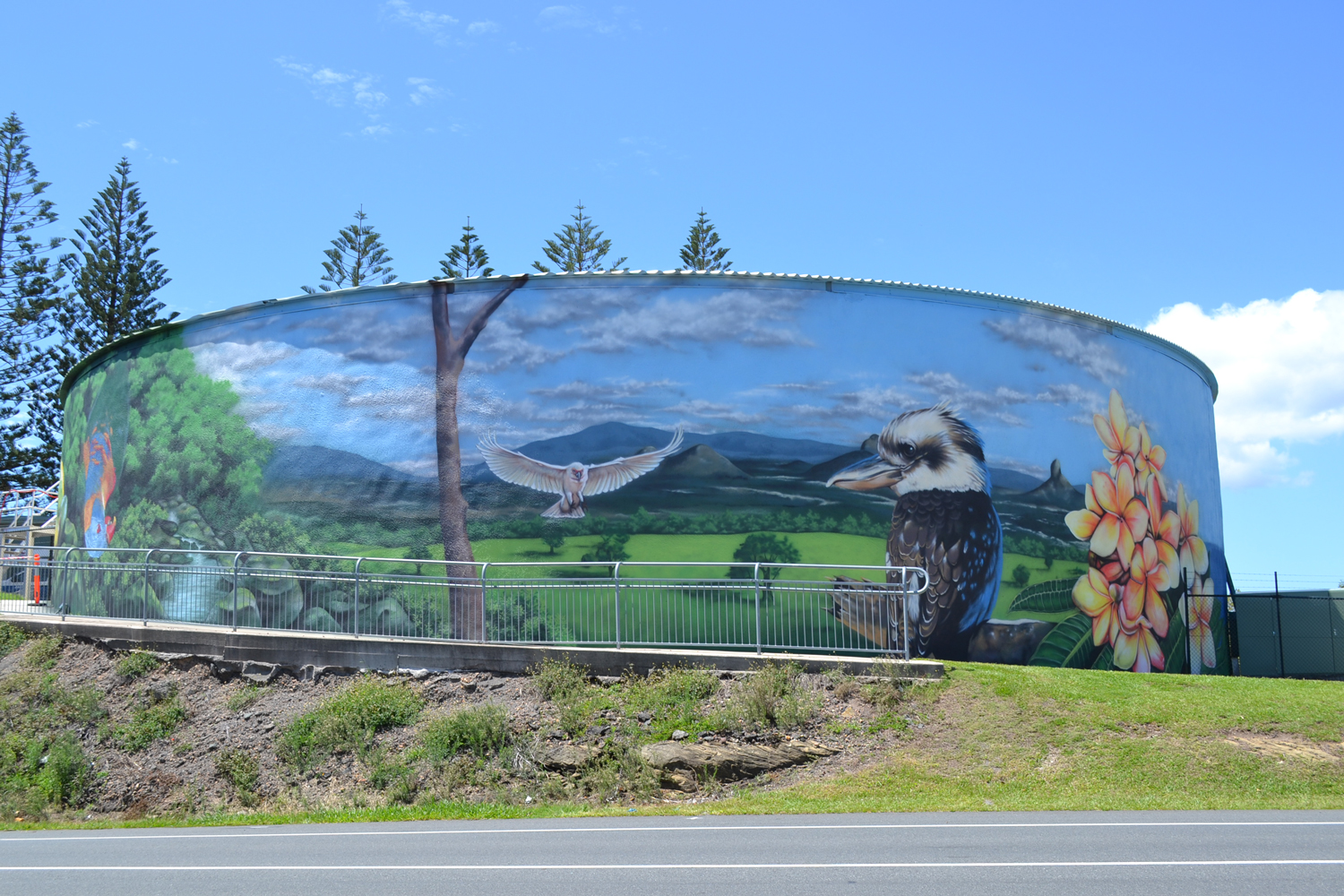 WHAT: An artwork celebrating Caloundra's hinterland and beach lifestyle.
WHERE: Queen Street, Caloundra
WHEN: December 2014.
Read more in the Newsroom.
Ferny Hills Reservoir 2013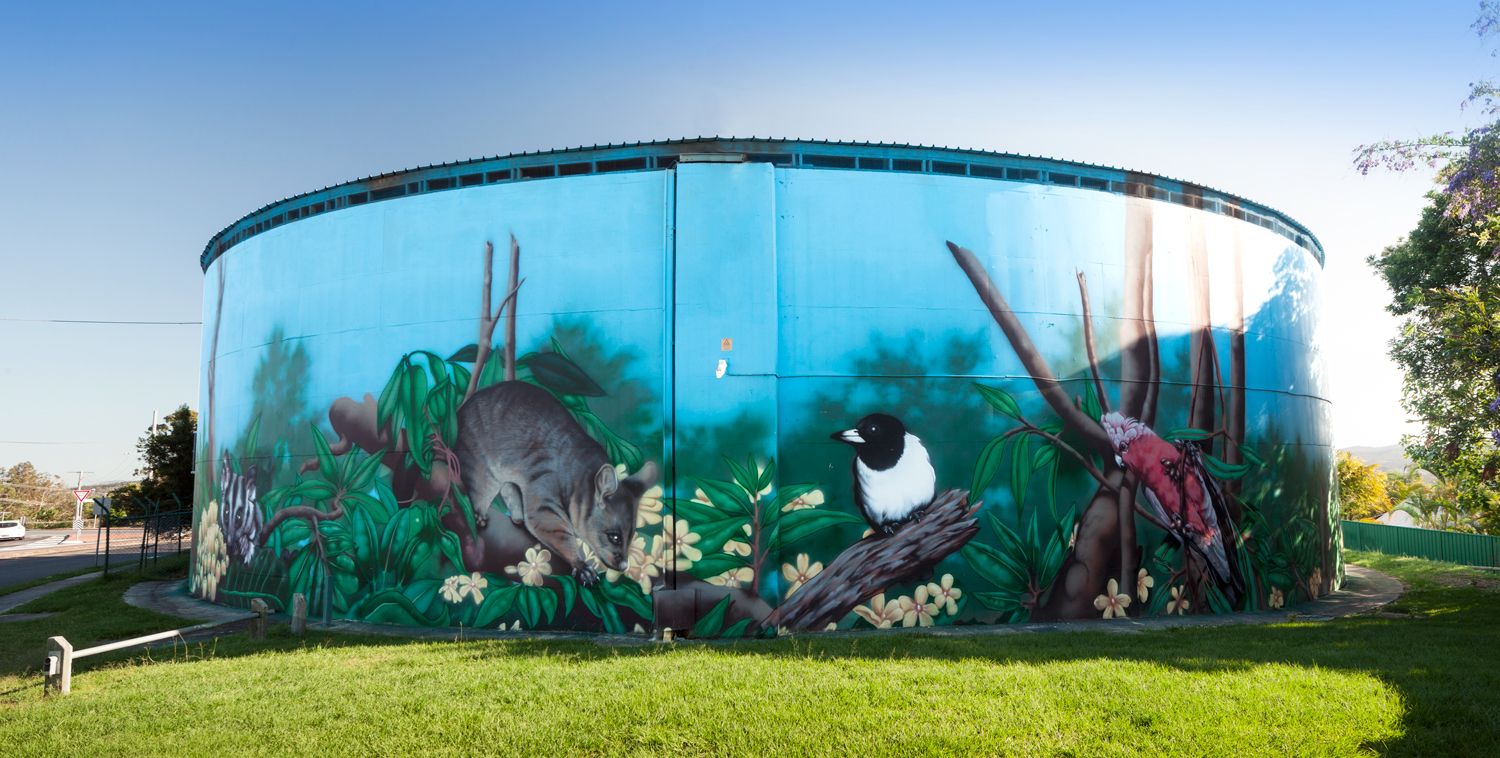 WHAT: An artwork depicting the flora and fauna painted by Phantast artists.
WHERE: Hutton Road, Ferny Hills.
WHEN: June 2014.
Read more in the Newsroom.