Planning to connect to our network?
All connection applications will need to be prepared and submitted to us by a Registered Certifier.
Registered Certifiers are industry professionals who have been trained by Unitywater to help make the process of applying to connect to our water and sewerage network quicker and easier for you.
The certifier will:
help you navigate the connection approval process and will help prepare, assess, certify and lodge your applications. They know how to get the application right the first time, saving you time and money.
speed up the process, meaning you can get your development to market sooner. In most cases we'll assess and approve your application within 10 working days from receipt.
Please note: if you are seeking connection of a single dwelling then you will need a standard connection.
Use a Minor Connection Certifier
A small subdivision is where you are subdividing a parcel of land into few lots that will be released at the same time.
This involves adding additional connection points to our water and sewer network and may also require minor upgrades (private works) to existing infrastructure so that services are available to each new lot.
We need to approve your subdivision plan before issuing approvals.
Use a Major Connection Certifier
Plus a Construction Certifier if network works are required.
A large subdivision is where you are subdividing a large parcel of land into multiple lots that will be released at different times, such as multi-stage developments or master planned communities.
This typically involves extending and upgrading existing Unitywater infrastructure, and may also require new or upgraded mains.
We need to approve your subdivision plan and the engineering plans for the construction of each stage.
Typically, a Major Connection Certifier and a Construction Certifier work together to assist you with this type of application.
Use a Minor or Major Connection Certifier
Industrial developments include property used for manufacturing and/or storing of goods - such as factories, garages and warehouses.
Commercial developments involve non-industrial premises used solely for business purposes, including retail stores, shopping centres, offices and hotels.
For these types of applications you will be asked to provide information regarding any high-risk activities that may require backflow prevention devices, containment protection, pre-treatment devices or a trade waste meter.
Need more information?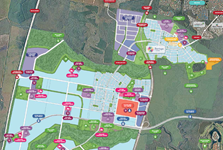 Connecting to our network
Read FAQs, Glossary of Terms and other useful information about developing and subdividing.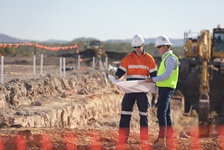 The assessment and approval process
How does this process work? See a step-by-step guide on the connection approval process