Project Summary
As part of our commitment to long-term sustainable water supply in our region, Unitywater is building the Wamuran Irrigation Scheme.

This recycled water scheme will provide year-round water security for a number of Wamuran farmers while sustainably managing wastewater from the Caboolture South Sewage Treatment Plant (STP).
The Scheme will not only supply high quality recycled water to growers in our region but will also help us meet our pledge to reach net zero nutrients to waterways by 2040.
Net zero carbon emissions
Net zero nutrients to waterways
Net zero biosolid waste to landfill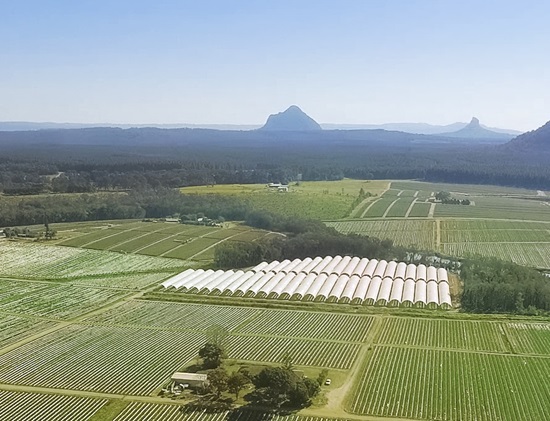 What next?
Whilst you might not see much activity around the region, our contractor at the Caboolture South RTP is progressing towards construction completion at the end of the year and commissioning early in 2024.
Following that, we will be kicking off a rigorous testing and verification process to make sure everything is working as planned; from the chemical dosing system and the ultraviolet disinfection treatment process right through to testing the pumps and pipes. This will demonstrate that the Scheme works, treating effluent to a Class A standard suitable for use on minimally processed food crops.
The results of the testing and verification will form part of the Recycled Water Management Plan (RWMP) we will submit to the Department of Regional Development, Manufacturing and Water and Queensland Health in mid-2024. Whilst the Department is reviewing the RWMP, we can distribute the Class A recycled water to a turf farm then, pending approval of the RWMP, we will start sending water to minimally processed food crops in late 2024.
Wamuran timeline
Mar 20-Dec 21
Design and feasibility assessment
Assessing scheme efficiency and designing for current and future demand targets
Early 22 - late 23
Construction phase
Construction is now in progress
Early 24
Verification and validation 
Following scheme construction, verify and validate reliability and quality of the recycled water prior to use on food crops.
Mid - late 2024
Operation and maintenance
Scheme operation and maintenance commences for foundation participants and assessed for future expansion