Award-winning Maleny wetlands
How we support the environment
Did you know?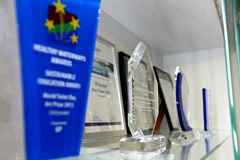 Award-winning specialists
We've won a number of awards for our environmental and sustainable education work, including the UN World Environment Day Business Award for Best Specific Environmental Initiative.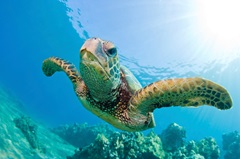 Plastic reduction
Unitywater's Back to Tap campaign encourages everyone to keep our waterways clean and our local turtles protected from plastic pollution simply by drinking tap water instead of buying bottled water.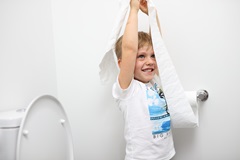 Love your loo
If the wrong things are put down the toilet, sink or drain and make it to the sewage treatment plant, they reduce treatment efficiency, affecting the costs of sewage treatment and potentially the health of waterways.
Solar smart
We have installed solar panel systems on the rooves of two of our buildings to help reduce grid electricity use and in turn carbon emissions.
Pictured right: watch the drone footage of one of our solar system installations.