Talking toilets with the Junior Poo Crew
We've flushed out some of the smartest, funniest kids to star in a new video with an important message! Watch as they lift the lid on good flushing habits while chatting to our sewage treatment plants manager James.
Wet wipes create fatbergs!
Gross! Fatbergs explained
When wet wipes and cooking fats meet up in the sewerage system, they combine to form disgusting lumps called fatbergs.
Fatbergs form when non biodegradable material is flushed down the toilet or poured down the drain.
Toilet pipes and sink pipes both lead to the sewerage system. And this is where fatbergs do their damage.
Just as serious as an iceberg, only stinkier!


Bin your buds
Cotton buds, tampons and pads are
a major cause of toilet blockages
Toilet training? Remember the 3Ps
Only pee, poo and toilet paper
should be flushed down your loo
Previous
Next
Avoid blockages and overflows at your place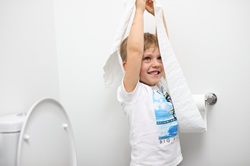 Look after your loo
Please only ever flush the three Ps: pee, poo and (toilet) paper. Anything else contributes to blockages and increases the risk of overflows.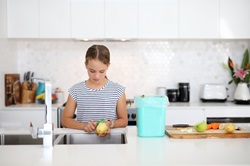 Think at the sink
Putting the wrong things down your sink, drain and toilet can block and erode your pipes and damage infrastructure.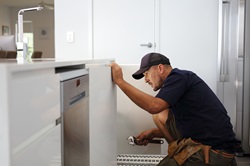 Toilet and sewer problems
Find out how to recognise common toilet and sewer problems early and get professional help before a more serious problem develops.