Why switch to an email bill?
24/7 account access
View, pay and store your bills online in one secure location and check your account balance anytime.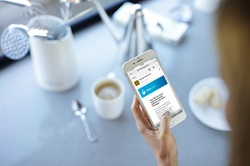 Payment reminders
Never miss a payment with bills and reminders delivered by email or SMS.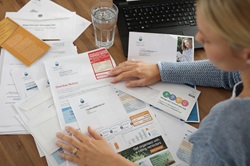 Reduce clutter
Minimise clutter around your home and office, and never lose your bill again.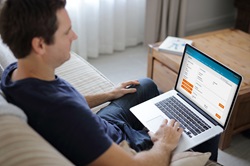 Go paperless today!
Now's the time to make the switch.
The new homeowners had only moved into their house about a month before receiving the call from Unitywater to say they'd won the Go Paperless competition, giving them free water and sewerage services for a year, up to the value of $1500.

"We hadn't received a Unitywater bill yet and we won't have to pay one for a whole year."

Emma said it was easier to get her bills by email as all the paperwork was in one place.

Emma Abell and Cyle Rhodes, Bells Creek